squarespace Web design specifically for small businesses.
I am a fan of supporting small businesses. I believe that the future is in our small businesses and our online businesses—no matter what industry they're in. With every brand I have been able to serve through content creation and web design, I have seen them blossom into a web presence they never thought possible. They see their sales increase, brand awareness increase, and community engagement increase. Before 'face-lifting' their online presence, sometimes the owners felt like a website wasn't necessary to their industry or that beautiful, easy to use websites should only be left to 'bigger' businesses. Do you sometimes feel that way too?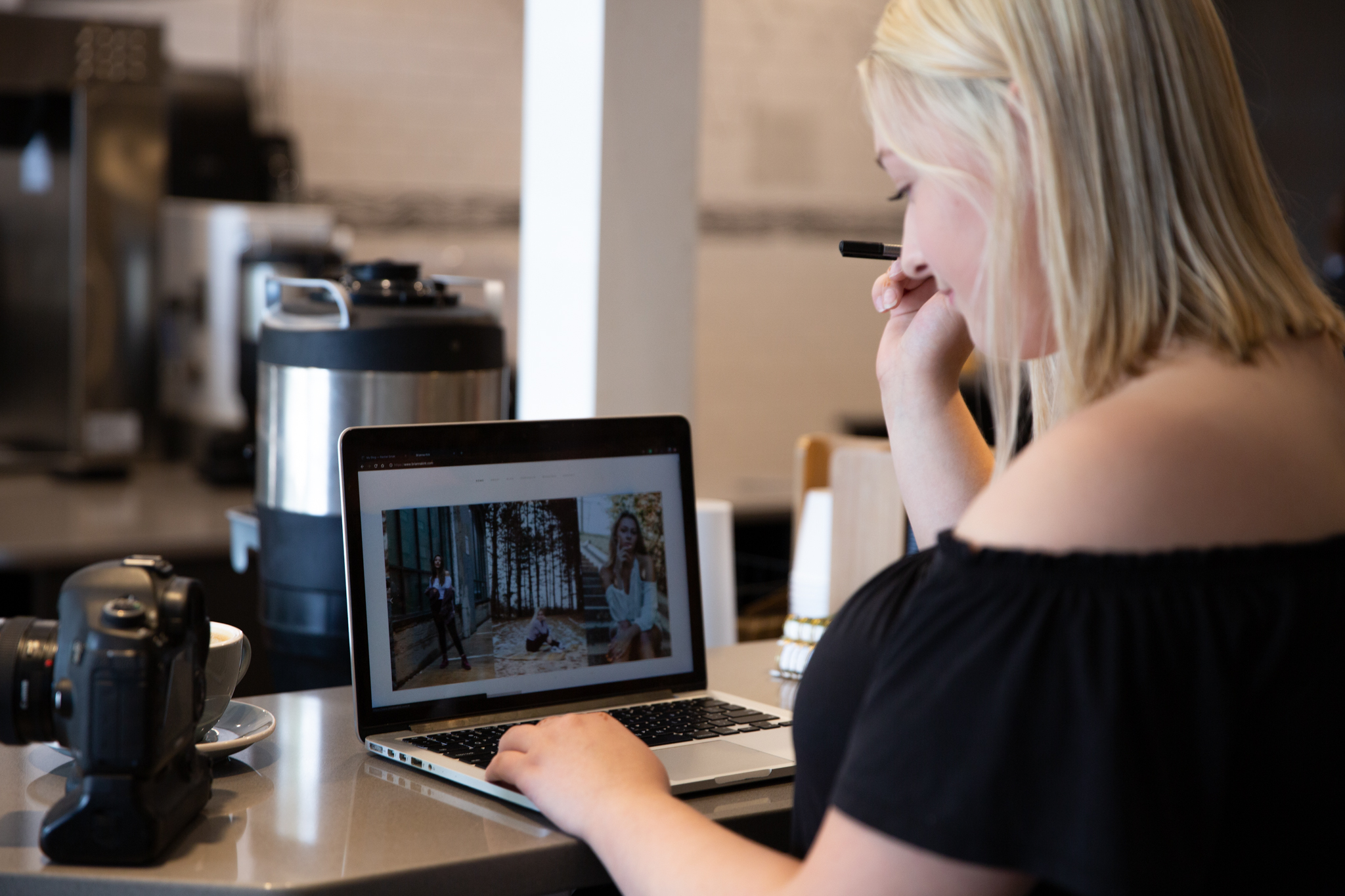 Your brand experience is far more than the time they spend in store. It starts way beforehand. It begins with your online brand presence.
Hiring a web designer can be an overwhelming process. I understand. That is why with my two years of web design and photography knowledge, I work with you to make the process as smooth as possible. Trust your business's online presence to an expert.
How much better would it make life to tell you that you don't need to hire a photographer on top of hiring a web designer? I work differently because when you hire me, you get both. I curate packages to meet both of those needs for businesses. Web design packages include branding photography sessions to create a cohesive, branded look across your entire website. Never worry about professional photography again.
Your business + Professional Photographer + Web designer = Match made in heaven.
Don't just take my word for it
"We are so pleased with the creative design of our restaurant's fabulous website thanks to Brianna Kirk. Her intuitive sense in regards to knowing the look, feel, style and vibe we were seeking made the design process on our end--as very busy business owners--easy and enjoyable. She was communicative and kept us regularly updated on the website's progress. Her engaging and friendly personality is quite an attribute as well!"
-Kalen Mehlman and John Lichtenberg
Owners of The Beach House